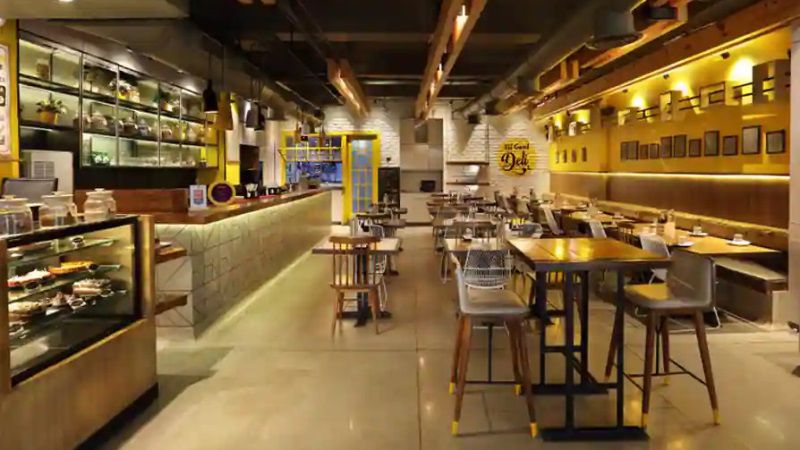 Vegan Food Review: 212 All Good Café
At 10 P.M. on a Friday night, this 50-seater café was almost full and we had to negotiate our way to the farthest end of the café which would accommodate our bulky office bags.
For someone who enjoys healthy eating, just browsing through the menu felt like the sweetest lullaby singing in our ears. The menu is a 13-page odyssey, with each dish thoughtfully enlisted with organic, preservative-free, freshly-made ingredients that are locally sourced – the idea being to serve food that is good for your gut.
Vegan options are plentiful, with dairy-free smoothies, coffees and teas (coconut mylk, almond mylk, cashew mylk and oat mylk options available), probiotic shake, creamy cashew cheese, tofu mayo, coconut bacon, artisan raw vegan chocolate, the list is endless and very enticing!
Food:
We ordered Earth Mushroom tea (soup), Cauliflower Risotto, Baby Portobello burger and their famous cola (made in-house).
The Earth Mushroom tea was a refreshing mushroom broth with crunchy bamboo rice at the bottom; served with rosemary-rye bread (the gluten-free bread has egg). It got the texture just right without being too thick and tasted delicious, much like a home-cooked brew.
The Cauliflower Risotto was another interesting dish, with the cauliflower cut into tiny pieces like rice and cooked with cashew cream cheese and mushroom sauce. It was rich, creamy and absolutely delicious!
Since we were in the mood for a burger next, we asked for the Baby Portobello burger that comes with Himalayan cheddar, pickled onions and coconut bacon. We veganised the dish by replacing the cheddar with tofu mayo. On the side was served, sweet potato fries, micro-greens salad and 3 types of sauces – a fermented tomato, carrot ketchup, tofu mayo and a spicy sauce, all made in-house. The tender coconut strips marinated with miso sauce (vegetarian, we checked), flavoured beautifully with the pickled onions and mushrooms and each bite into the fluffy bread burger, with all the flavours blending so beautifully, was nothing short of sheer bliss!
The cola (we ordered dark) is made in-house with palm sugar and tasted much like a regular cola – except this one isn't junked up with white sugar and preservatives. A clean drink with some fizz, garnished with dehydrated lime and lots of ice, we ordered twice!
Ambience:
Vegan Friendly Cafe: 212 All Good Cafe AmbienceDespite being in a crowded popular mall (High Street Phoenix, Lower Parel), the soothing interiors with wooden furniture and dim lighting puts you in the mood for some clean eating even on a Friday night. There is a bar section with an upcoming drinks menu and a stack of bar stools molded around wooden logs to create a rustic feel.
Helmed by Romil Ratra of Bellona Hospitality, his vision to serve wholesome, guilt-free foods to its patrons, "anything that comes from a bottle does not go into the plate" is admirable.
Service:
This is where our five-star rating for this place goes down a notch or two. The servers were confused with one getting us risotto before the soup, and when we requested for the soup first – there were endless trips to and from the kitchen (having forgotten which soup it was), for what seemed like an eternity. We realize these are some of the teething problems of a new enterprise and hope they will be ironed out soon.
The chef Paul Kinny was happy to speak to us about the vegan options on the menu and that he's actively working to create a dessert recipe for the vegans.